News and Events
HIPAA Alert: Mobile Device Pitfalls
Published: May 27, 2015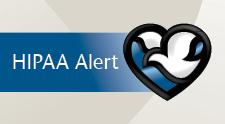 The use of mobile devices to access electronic PHI (protected health information) raises several risks to health care providers, primarily in the areas of authentication, encryption and Wi-Fi connection. 
Because of these risk areas, Methodist strictly forbids the use of mobile devices to exchange PHI.
It is not acceptable for physicians or licensed independent practitioners to text orders for patients to the hospital or other healthcare setting.
Under no circumstances may photographs or recordings be taken on cell phones, smart phones, tablets, personal cameras, personal laptops, or similar devices, nor may photographs or recordings be forwarded or sent in an unsecured or unencrypted manner over any type of device (for example, via IM, text message, Twitter, personal web-mail, etc.) or posted on any type of social media.
Please review the MHS Mobile/Cell Phone Policy and Photographs and Recording Policy. 
Questions?
For more information about patient care and the safe use of mobile devices, contact Kevin Watkins, MHS IT Security Administrator, at (402) 354-2168.