Leadership Updates
Are You an Empowered e-Patient?
Published: May 18, 2015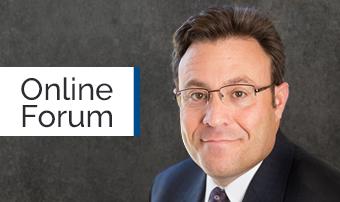 Why Every MHS Employee Should Use Our Patient Portal: my.Bestcare.org
Steven Zuber, MD 
Corporate VP & Chief Information Officer, Methodist Health System
It's your body, your life, your health and well-being.
So don't you want to be a more knowledgeable and active participant in your health care? Don't you want to enjoy the convenience of secure online communication with your physician's office from any Internet connection?

Choose the Faster, Easier Way to Communicate with Your Health Care Provider
Every member of the Methodist Health System family who sees one of our care providers or uses our hospital services should be using our secure patient portal. This online tool, called my.Bestcare, empowers you to do all this and more:
Get answers from and exchange updates with your care team by email.
Make and manage medical appointments.
Request prescription refills.
Keep your contact information up to date.
View your health information 24/7: medications, allergies, immunizations, recent office visits, most lab results.
Eliminate phone tag and unnecessary office visits.
Be better prepared to make the most of face-to-face visits with your care providers.
Manage medical appointments and health information for your minor children (or adult loved ones, with their permission).
Easy Patient Portal Sign-Up for MHS Employees and Their Minor Children
Do not miss out on the convenience and many benefits of my.Bestcare. So you can get started right away, we have made sign-up even easier for MHS employees. As an employee, you can choose the option you prefer:
Sign up at your MHS care provider's office (ID required).
Call MPC Support at (402) 354-5410.
Stop at any MHS patient registration desk and ask to sign up for my.Bestcare.
Understand and Seize the Opportunity
We expect leaps forward in the technologies used to care for our patients. Most people are eager to benefit from advances in medical treatment, yet far fewer embrace the online tools — including patient portals — that connect care teams, patients and health information for improved communication and outcomes.

As members of a health care organization, we have a unique opportunity and obligation to use the online patient portal that will empower us to become more active participants in our own health care and wellness. As a bonus, we will gain the familiarity to easily explain the portal's use and benefits to our patients, empowering them.

Increased patient portal participation, one of many nationwide goals established for meaningful use of health care technology, also yields increased reimbursement from the government for the care provided in our hospitals and clinics.
It's a triple win that benefits us, our patients and Methodist's bottom line.
e-Patients: Equipped, Enabled, Empowered, Engaged Participants for Better Health
The my.Bestcare patient portal helps us and those we serve become e-patients, a term defined in "e-Patients: How They Can Help Us Heal Healthcare,"  as the new breed of informed health consumers "who routinely communicate with their clinicians from a newfound position of knowledge, competence and power."

If there ever were a time when most patients passively took little interest in their health and were satisfied with very limited medical information from their doctors, that time has gone the way of the rotary phone.
Today's health consumers are likely to be more well-informed, Web-savvy and ready for a more immediate and interactive relationship with their health care providers. There is a greater interest and clear benefit in working together in a new partnership model called participatory medicine.
my.Bestcare is an important tool to help us move toward more participatory medicine, described as "a movement in which networked patients shift from being mere passengers to responsible drivers of their health, and in which providers encourage and value them as full partners."
Bright Future
Overall, the future looks bright, with continuing advances to help us be better informed, more participatory e-patients, including more user-friendly patient portal features and additional health care communication tools. Watch for more information to come about using HealtheLife, a new iOS app -- optimized for iPhone 5, 6 and 6 Plus, and also compatible with the iPad and iPod touch -- for greater convenience in using our patient portal features from a mobile device.
Within the health care industry worldwide, we already see a growing use of videoconferencing, texting, instant messaging, health apps and tools to take and transmit health readings — including pulse, respiration and even blood glucose — in real time via mobile devices.
Here at Methodist Health System, our use of the my.Bestcare patient portal is an essential step forward in the evolution of more participatory, patient-centered and convenient health care for all of us.
Learn More About e-Patient Empowerment and Participatory Medicine
"Let Patients Help," a TED Talk by e-patient Dave deBronkart about his remarkable recovery from late-stage cancer and the most underutilized resource in health care: the patient.
Society for Participatory Medicine, a model of cooperative health care that seeks to achieve active involvement by patients, professionals, caregivers, and others across the continuum of care on all issues related to an individual's health.   
---
Supervisors, please post for employees with limited computer access at work and discuss with your team.
We welcome your feedback. To comment on this Online Forum, send an e-mail to ForumFeedback@nmhs.org or use Employee Connection's "Submit a News Idea" online form.
Your Forum Feedback messages are forwarded to the appropriate administrator with your name for a direct response, unless you ask to remain anonymous. A sampling of Forum Feedback questions or comments of broad impact to employees may appear in future Online Forums.