Leadership Updates
A Special Thank-You to MHS Employees
Published: March 20, 2015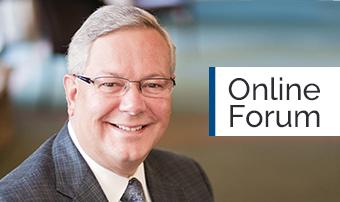 Methodist Health System's Unprecedented Success Is Our Shared Success
John M. Fraser
President & CEO
Methodist Health System
It is no secret that business is booming.
We are busier than ever, as is clear from the upsurge in patients, clients and workloads throughout Methodist Health System. Inpatient volumes and outpatient visits have skyrocketed. We also have set enrollment records at Nebraska Methodist College and attained high sales and laundry volumes at Shared Service Systems.
Methodist Health System achieved historic, record-breaking success in 2014, and I am pleased to say that 2015 is off to an equally outstanding start.
I am equally pleased to say how very proud I am of the way our people have gone above and beyond to meet the many challenges accompanying the increased demand for our services.  
Methodist Health System's record success is the result of an unprecedented perfect storm of circumstances. Three key factors drive our success. The first two remain directly under our control, while the third does not:
The hard work, service excellence and productivity of our outstanding physicians and employees. 
Solid execution of our business plan to control costs and maximize revenues while continuously improving quality.
A competitor's continuing insurance dispute, which brings many new patients to Methodist as an in-network provider for Blue Cross Blue Shield of Nebraska.
Methodist's unprecedented success in 2014 is truly our shared success. That is why supervisors will soon begin delivering letters notifying about 4,700 employees of a special thank-you gift.
On March 27, every MHS employee employed on or before October 1, 2014, who worked a minimum of 500 hours in 2014, will receive a monetary thank-you gift. This gift, deposited directly to the employee's account, will be grossed up to cover applicable taxes.
Thank you for your hard work, and thank you for making Methodist the Meaning of Care.
Supervisors, please post for employees with limited computer access and discuss with your team.
---
We welcome your feedback. To comment on this Online Forum, send an e-mail to ForumFeedback@nmhs.org or use Employee Connection's "Submit a News Idea" online form. 
Your Forum Feedback messages are forwarded to the appropriate administrator with your name for a direct response, unless you ask to remain anonymous. A sampling of Forum Feedback questions or comments of broad impact to employees may appear in future Online Forums.