News and Events
Nebraska Methodist College Offers CPR with Family & Friends Classes and Continuing Education
Published: Feb. 3, 2015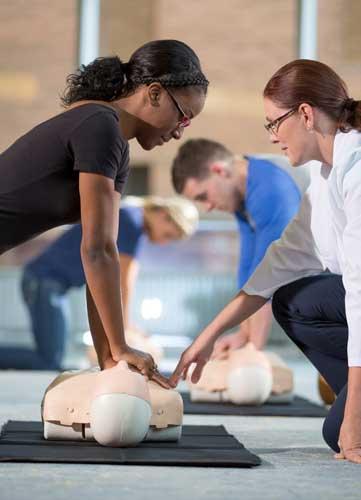 REMINDER: The Nebraska Methodist College Center for Professional and Continuing Education (CfPCE) offers several types of classes for health care workers, as well as non-healthcare workers, including CPR, BLS, ACLS, PALS, NRP, Family & Friends CPR, and Heartsaver CPR AED:
CfPCE also offers live and online peer-reviewed, evidence-based continuing education (CE), taught by industry leaders, for healthcare professionals and others who work in healthcare settings. Subscribe here to be the first to learn of exciting CE opportunities.
For more information about CPR or CE classes, visit NMC Professional Development or call (402) 354-7100.