Awards and Achievements
Jackie Novotny - Methodist Hospital Employee of the Month
Published: Jan. 5, 2015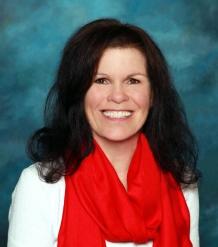 Jackie Novotny, a Nuclear Technologist in the Nuclear Medicine department, is the Methodist Hospital Employee of the Month for January.
Jackie embodies our core values of integrity, excellence, learning, compassion, teamwork and respect in everything she does. She has been a Methodist Hospital employee for more than 19 years.
Jackie's coworkers describe her as very pleasant, compassionate, caring and "the rock that holds the department together."
Patients and staff alike appreciate her calm, positive demeanor and the way she provides extra-special care. Jackie truly exemplifies the "Meaning of Care."
Congratulations, Jackie, on being selected Methodist Hospital's Employee of the Month!